10 Successful Link Building Strategies for Building Links
Successful link building is an essential part of any SEO strategy. It's no secret that the more backlinks you have, the higher your ranking will be on search engines.
But what's the best way to go about building links? In this blog post, we'll explore 10 different link building strategies that you can use to build links and improve your SEO.
So whether you're looking for guest posting opportunities, ways to improve your website's authority, or just want to get more links, read on for some great link building tips.
1. Creating great content
Any successful link building strategy must start with creating great content. This is the foundation that your entire link building campaign will be built on and it's what will ultimately attract links from other websites.

Your content must be interesting, informative, and useful if you want people to link to it. But creating great content isn't always easy, which is why many businesses struggle with link building.

If you can create high-quality, original content that provides value to users, you'll be in a good position to build links naturally. But if your content is dull or poorly written, it's unlikely that other websites will want to link to it.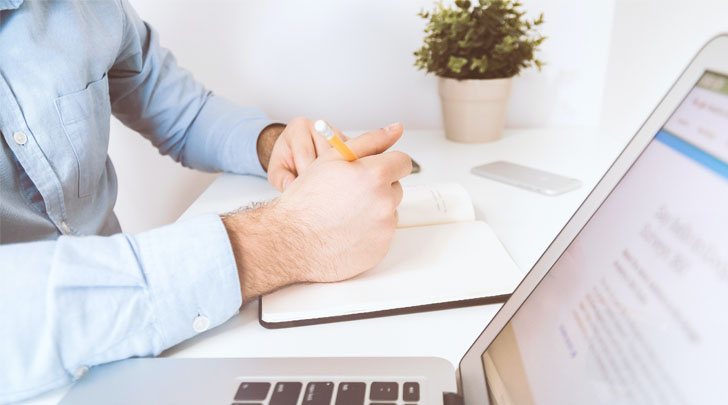 Here are a few tips for creating great content:
Write RELEVANT titles that accurately describe your article
Make sure your articles are well researched and well written
Include images, videos, and infographics to make your articles more visually appealing
Use keyword-rich anchor text in your articles to help improve your SEO
2. Guest blogging
There are a number of different link building strategies out there, but one that continues to be effective is guest blogging.

Guest blogging involves writing a blog post for another website in your industry or niche. In exchange for your article, you typically include a link back to your own website. This helps to increase the exposure of your website and can also result in some high-quality backlinks.

When done correctly, guest blogging can be a great way to build relationships with other websites and bloggers in your industry while also increasing the visibility of your own website.
3. Creating infographics
One of the most effective ways to build links is to create interesting and shareable infographics. People are more likely to link to an infographic if it is well-designed and contains relevant, informative data. When creating an infographic, be sure to include a call-to-action (CTA) at the end that encourages people to share it.

To increase the chances that your infographic will be successful, promote it on social media and reach out to bloggers and other influencers in your industry who might be interested in sharing it. You can also submit it to directories and submit sites that accept infographics for publication.
4. Asking for links
Asking for links can be a great way to get high-quality links. But it can also be a great way to get your site penalized by Google. So, how do you ask for links the right way?

Here are a few tips:
Make sure your site is high quality and worthy of link love. This includes having great content, a clean design, and functioning well on all devices.
Get to know the site you're asking for a link from. Is it relevant to your industry? Do they have a history of linking out to high-quality sites? If not, it's probably not worth your time to reach out.
Personalize your request. A generic "please link to my site" email is likely to be ignored. But if you take the time to write a personalized message explaining why their readers would benefit from linking to your site, you'll be more likely to get their attention.
Offer something in return. If you have something of value that you can offer the site you're asking for a link from, it may sweeten the deal and increase your chances of getting a yes. For example, you could offer to write a guest post for their blog or share one of their articles on social media.
Be persistent, but not annoying. If you don't hear back after your initial outreach, follow up once or twice more before giving up completely. But don't become a nuisance – no one wants to be bombarded with emails from someone they don't know.
Asking for links can be a great way to get high-quality links. But it's important to do it the right way. By following the tips above, you'll improve your chances of getting the links you want without running into any problems with Google.
5. Linking to other websites
One of the most effective link building strategies is to link to other websites. By doing this, you are not only able to provide valuable information to your readers, but also build relationships with other website owners.

When linking to another website, it is important to make sure that the website is relevant to your own. Furthermore, you should always use anchor text that is keyword rich and descriptive. This will help improve your link popularity and search engine rankings.

In addition, you should also try to get links from websites that have a high PageRank. This will further increase the value of your links.
6. Creating a link bait
Link bait is any content on your website that is designed to attract attention and links from other websites. The most effective link bait is usually controversial, newsworthy, or otherwise interesting to your target audience.

To create link bait, start by brainstorming ideas that would be interesting to your target audience. Once you have a few ideas, create the content and promote it through social media and other channels. If done correctly, link bait can be an extremely effective way to build links to your website.
7. Broken link building
When it comes to link building, one of the most common mistakes is broken link building. This is when someone tries to build a link by finding websites that have broken links and then offering to fix them.

There are two problems with this approach. First, it's not very effective. Second, it can actually get you into trouble.

Here's why broken link building doesn't work:
Most people don't even know their links are broken.
Even if they did know, they probably wouldn't care.
It's not a very efficient use of your time.
If you do it too much, you'll look like a spammer.
You could end up breaking more links than you fix.
Some website owners may not appreciate you "fixing" their links without permission.
So, what's the best way to build links? The answer is simple: create something worth linking to!
8. Using social media
There are many social media platforms that can be used for link building. The most popular social media platforms are Facebook, Twitter, and LinkedIn. Other social media platforms include Pinterest, Google+, and Tumblr.

When using social media for link building, it is important to post high-quality content that is relevant to your niche.
You should also include links to your website or blog in your posts. If you have a large following on social media, you can use this to your advantage by asking your followers to share your content.

In addition to posting quality content, you should also interact with other users on social media. When you comment on other people's posts or engage in conversations, you will create a relationship with them.
This relationship can be beneficial when you're trying to build links because they may be more likely to link to your content if they know and trust you.
9. Directory submission
Directory submission is one of the most effective ways to build links. However, it is also one of the most time-consuming and tedious tasks.
In order to make directory submission a successful link building strategy, you must first find high quality directories that are relevant to your website. Once you have found relevant directories, you must then submit your website to each directory.

One of the most difficult aspects of directory submission is finding high quality directories. There are literally thousands of directories on the Internet, and it can be very difficult to determine which ones are worth your time.
A good rule of thumb is to only submit your website to directories that are well established and have a good reputation.

Another important aspect of successful directory submission is making sure that you submit your website to the appropriate category.
Most directories will have a specific category for websites that are related to your own. By submitting your website to the appropriate category, you will increase the chances that your website will be found by potential visitors.

If you follow these tips, you should be able to successfully build links through directory submission. However, keep in mind that this process can be very time-consuming, so it is important to only submit your website to high quality directories that are relevant to your site.
10. Forum posting
Forum posting is a great way to get high-quality backlinks to your website. When you post on forums, you can include a link to your website in your signature or in the body of your post. This helps to promote your website and helps to get more traffic.

Make sure that you only post on relevant forums. Don't spam forums with irrelevant posts just to include a link to your website. This will only annoy people and they are likely to ignore your link. Only post on forums that are relevant to your niche or industry.

Be active on the forum. Don't just make a few posts and then disappear. Be active on the forum and contribute regularly. This will make people more likely to notice your link and click on it.

Use keyword-rich anchor text for your links. When you include a link to your website, use keywords in the anchor text so that people can see what the link is about before they click on it. This will help them decide whether or not they want to visit your site.
Conclusion
There are a lot of different link building strategies out there, but not all of them are created equal. If you want to build links that will actually help your website rank higher in search engines and drive traffic, then you need to focus on quality over quantity.
The 10 link building strategies we've outlined in this article are some of the best ways to get high-quality links that will improve your SEO and help you achieve your business goals.
Read more SEO articles and boost your knowledge. Follow me on Twitter, LinkedIn, Facebook, Instagram